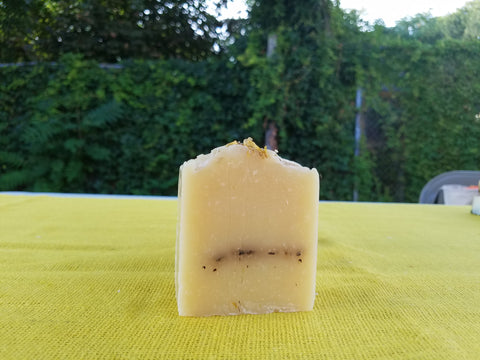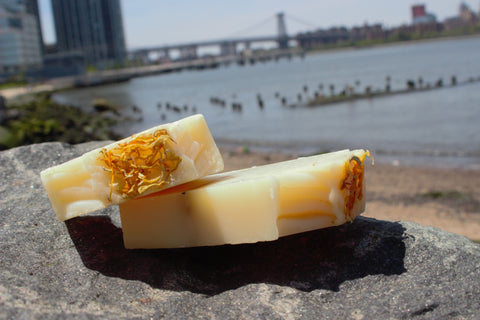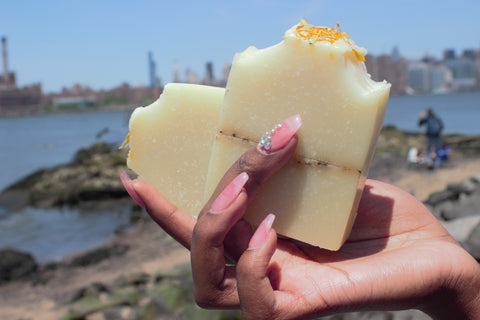 Ebaata Skincare
Skin Lemonade Bar Soap
This exfoliating soap is embedded with dried calendula and peppermint petals which work as cleansing agents. The lemongrass ingredient is a natural skin toner, perfect for getting even and glowing skin.
Skin Lemonade Bar Soap is also enriched with coconut and olive oils which aid in retaining moisture and keeping the skin hydrated.
Fun fact: Olive oil contains Vitamin E which partly accounts for the anti-aging benefits in the soap, also helps restore skin smoothness and protects it against ultra violet light.
Ingredients: Coconut Oil, Extra Virgin Olive Oil, Castor Oil, Lemongrass Essential Oil, Distilled Water, Sodium Hydroxide, Dried Calendula and Peppermint Petals.
Weighs 4 oz.