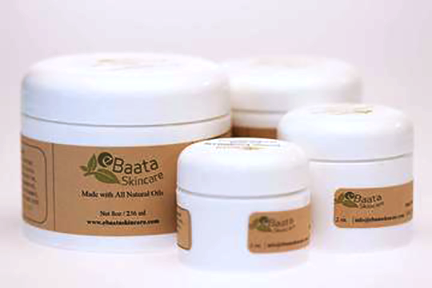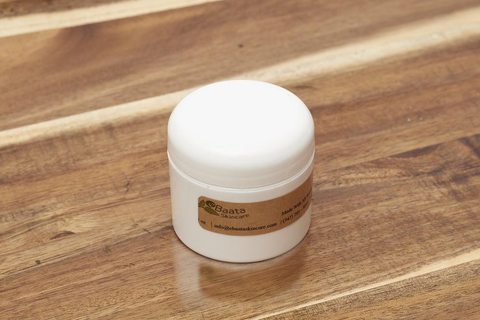 Ebaata Skincare
Ebaata Baby Balm - Unscented
Our Neem oil and Shea butter combo is soothing and moisturizing to sensitive and delicate baby skin. Made with shea, avocado oil, cocoa butter, extra virgin olive, beeswax, sweet Almond, castor, and neem oils. Including vegetable stearic acid & Vitamin E
*** This product is unscented so it can have a strong Neem oil scent and also has raw unrefined natural and organic ingredients.
Neem Seed 0il is known for its rich fatty acids, Vitamin E properties and antioxidants which help treat dry and scaly skin, acne, Eczema, Psoriasis and other dry skin conditions.
Made without parabens, synthetic fragrances, and harsh dyes.
Ingredients include:
Organic Shea butter, Avocado Oil, Chamomile oil, Cocoa Butter, Organic Extra Virgin Olive Oil, Jojoba oil, Beeswax, Sweet Almond oil, Castor Oil, Neem Seed Oil, Vegetable Stearic acid & Vitamin E.
Net Weight: 1 oz; 2 oz; 4 oz; 8 oz.