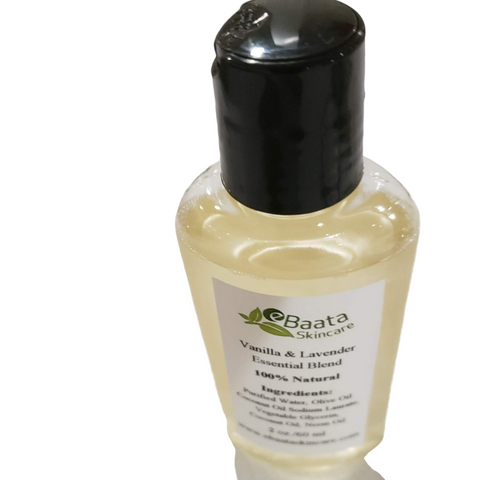 Ebaata Skincare
Natural Hand & Body Cleanser
Made 100% natural ingredients.
Enjoy a smoother, softer skin with Ebaata Skin Hand and Body Wash! Just the perfect natural liquid soap to shield, cleanse and moisturize your hands in pandemic times.
Our plant based body wash is enriched with Olive oil is nourishing and cleanses well. Good enough for both hair and skin.
2 oz. Comes with Turmeric & coffee grinds
Ingredients: Extra Virgin Olive Oil, Coconut Oil, Vanilla & Lavender Essential Oils.