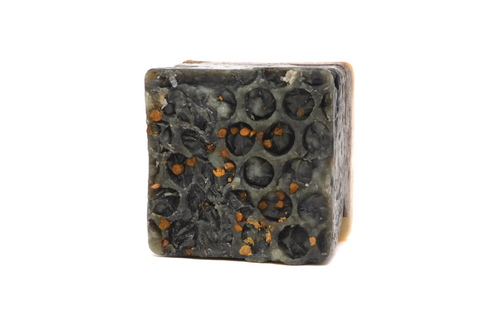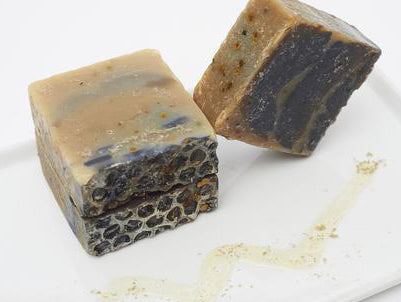 Ebaata Skincare
Honey Dew Granola Bar Soap
This Honey Dew Granola Bar Soap is infused with Seaweed, Raw Honey, and Bee Pollen, perfect for detoxing and rejuvenating dry and affected skin.
Seaweed contains anti-aging and anti-inflammatory properties and hydrates the skin.
 Activated charcoal will help detox, pull out toxins and dirt from your pores, leaving your face and body feeling smooth and freshened.
Our formulation is made with all natural ingredients, soothe, heal and nourish the skin.
Ingredients: Coconut Oil, Extra Virgin Olive Oil, Castor Oil, Activated Charcoal, Seaweed, Raw Honey, Bee Pollen, Distilled Water, Sodium Hydroxide, Vanilla Essential Oil.
Weight: 4 oz.