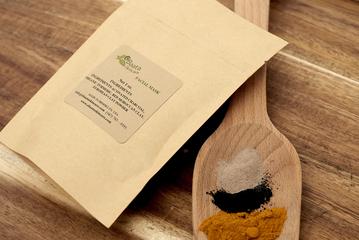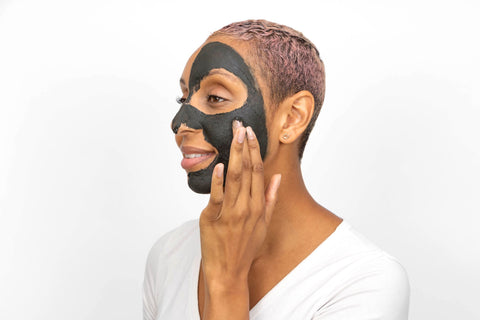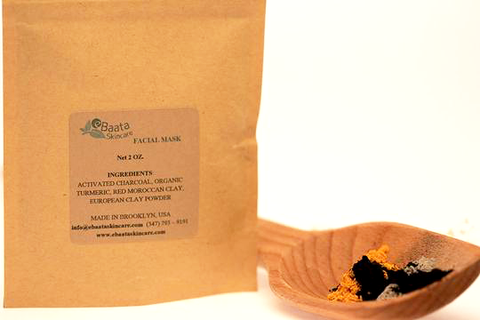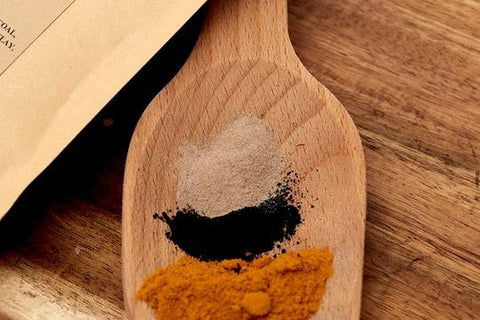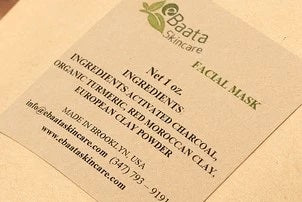 Ebaata Skincare
Activated Charcoal Soothing and Hydrating Mask
Formulated with Organic Turmeric, Red Moroccan Clay, and European Clay Powder. Use Ebaata Activated Charcoal Powder Face Mask to detox and exfoliate the skin. 
Benefits includes: Exfoliating removes dead skin revealing a healthier looking glow. For people who battle acne issues Activated Charcoal helps pull out toxins that cause skin impurities, unclogs and clean pores leaving the skin feeling fresh and radiant. Activated Charcoal also balances oily skin while deep cleansing the skin.
Suitable for most skin types.
How to use:
Mix 1 tablespoon of powder with +/-10 drops of water until a paste forms

Apply to clean skin/on face

Gentle massage with fingertips or brush in circular motion to activate exfoliants
Leave about 15 minutes, or until the mask is slightly dry
Stir away from eyes
Rinse off with warm water
Pat dry with a soft towel
Apply any of our lightly scented Shea Butter Face Creams
Recommended for use 1 - 2 days a week
*** If you experience skin reaction discontinue immediately.