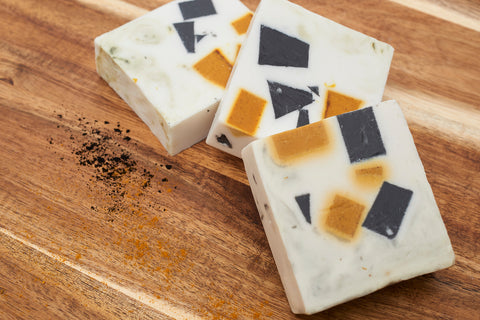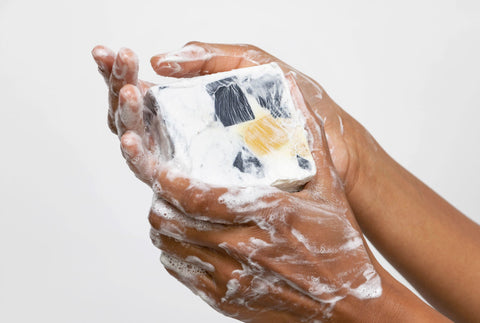 Ebaata Skincare
Floral Mint Bar Soap
This Detox bar soap is loaded with goats milk, Shea butter and coconut oil, also infused with organic turmeric and activated charcoal cubes.
Turmeric contains antioxidants and anti-inflammatory properties provide the skin its natural glow and luster you've been pining for.
Activated charcoal will help pull out toxins and dirt from your pores, leaving your face and body feeling smooth and freshened.
Our formulation is made with all natural ingredients, soothe, rejuvenate and nourish the skin. Our soaps have been described as creamy, lathers well and soothing to acne problems.
Try it today!
Ingredients: Shea Butter, Goats Milk, Glycerin, Coconut Oil, Activated Charcoal, Organic Turmeric, Purified Water, Sodium Hydroxide, Lavender Essential Oil, Vanilla Essential Oil.
Weight: 4 oz.
***Super Size is 2.5X the regular size and weighs 9 oz.