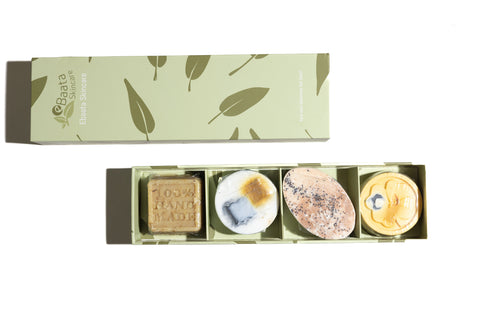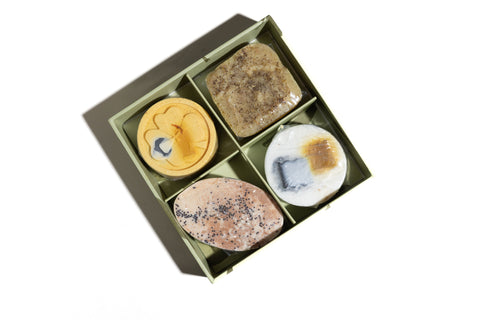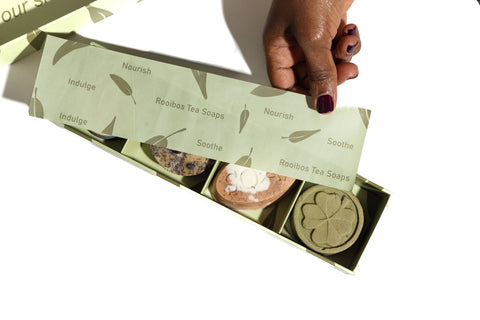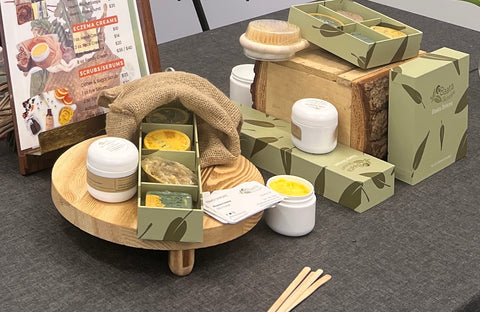 Ebaata Skincare
Gift Box 4 Mini Soaps
$30.00
$40.00
you save $10.00
Introducing our Mini Soap Gift 🎁 Box, a natural wellness package featuring 4 best-selling eco-friendly soaps, perfect for spreading joy and self-care to staff and loved ones.
The gift boxes come in 2 styles/shapes:
✨ We offer a special custom discount for our wholesale customers or for those placing a minimum of 10 orders.
The Mini Soap gift 🎁 box from Ebaata Skincare comes with three wonderful features that make it truly special:

🌱 Handcrafted with Love: Each mini soap in the box is carefully handcrafted using only the finest natural ingredients. Our skilled artisan put their love and passion into every soap, ensuring that you experience the purest form of skincare.

🌱 Four Unique Natural Soaps: The Mini Soapbox offers a variety of four different natural soaps, each with its own unique blend of botanicals and essential oils. From soothing lavender to invigorating citrus, there's a soap for every mood and skin type.

🎁 Perfect for Corporate Gifting: Designed with the holiday season in mind, the Mini Soapbox is an excellent choice for corporate gifts. Its elegant packaging and high-quality, luxurious soaps exude thoughtfulness and care. Show appreciation for your staff with a gift that promotes wellness and self-care.

With these three exceptional features, the Mini Soap gift box not only uplifts your skincare routine but also creates an unforgettable gifting experience for your loved ones or colleagues.