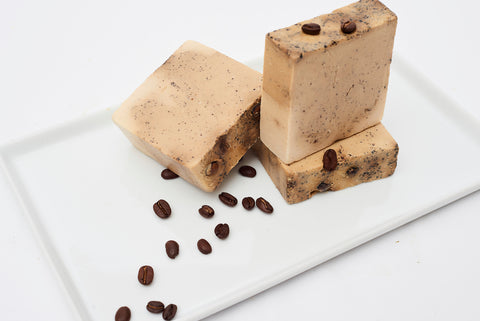 Ebaata Skincare
L'Kofi Con Leche Bar Soap
Ebaata handcrafted soaps rejuvenate, detox, exfoliates, and melt into the skin while keeping your skin looking youthful.
Benefits: Coffee Beans exfoliates, promotes and stimulates blood circulation.
Weight: 4 oz.
Ingredients: Shea butter, Goats milk, Coconut oil, Glycerin, Sodium hydroxide, Purified water, Grapeseed oil, Vanilla bean, Ethiopian coffee & Vanilla essential oil.