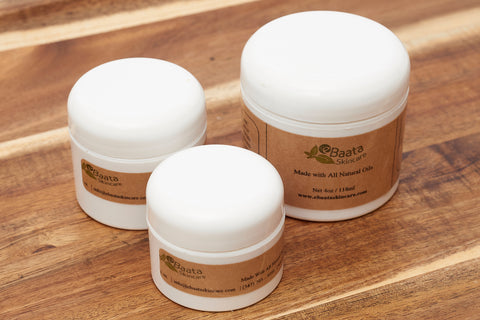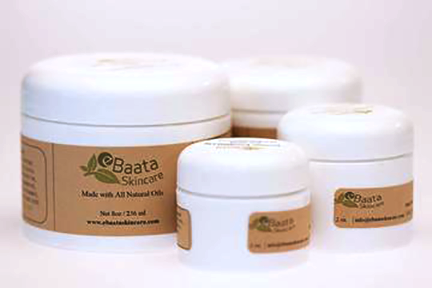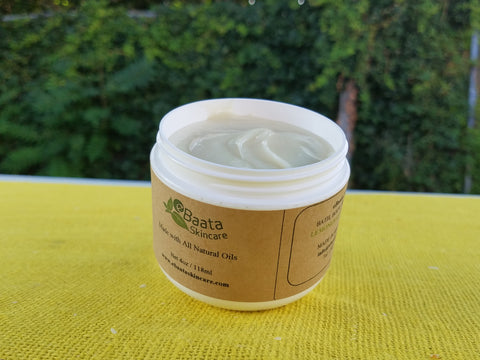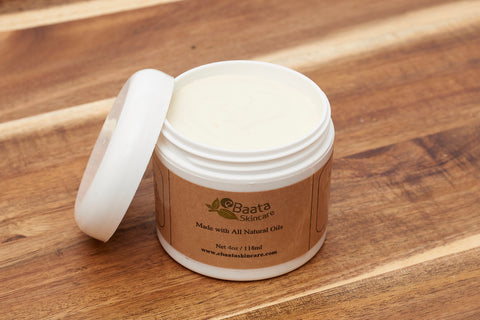 Ebaata Skincare
Rooibos Tea & Absolut Rose Scented Shea Butter
Inspired by the South African wild Red Bush tea. Rooibos tea infused body butter is the perfect solution for sensitive skin and alleviating eczema.
Ideal for 

dry skin
eczema
moisturizing
nourishing
How to Use
Gentle moisturize skin in circular motion. A little goes a long way!
Our Shea Butters are scented with pure essential oils which are carefully selected and added to the making process to enhance and alleviate dry and itchy skin.  Our Hand, Face and Body Creams are enriched with a combination of raw Shea butter-Olive Oil-Coconut Oil blend which nourish and moisturize the body from head to toe.

Featured Ingredients
Unrefined Shea Butter, Coconut Oil, Cocoa Butter, Jojoba Oil, Sweet Almond Oil, Raw Honey, Vegetable Stearic Acid*, Neem Oil, Olive Oil, Castor Oil, Rooibos Tea & Absolute Rose Essential Oils.
Rooibos Tea Benefits:  
Antioxidant =  excellent ant-aging benefits
Alleviates eczema, acne
Anti-Microbial = fights skin conditions like athlete's foot
Vitamin D and Zinc = helps bring out natural skin glow
Net Weight: 1 oz.; 2 oz.; 4 oz.; 8 oz.
*Stearic Acid is an organic fatty acid found in vegetable fats and oils. We mix this ingredient in our products to emulsify, thicken and stabilize our Shea butter creams.